Posted:
December 31st, 2011 |
Author:
Andrew Garsetti
|
Filed under:
Blog
As I mentioned last year in my flagship post, the practice of making/searching for year-end music lists is a pastime in which all serious music fans take an unhealthy amount of pleasure. It's exciting—validating, almost—to see an artist you've invested in for the entire year wind up at the top of a publication's queue. Besides the selfish pleasure gained from seeing your favorite bands make a top spot, these lists can be equally rewarding if you can find an act you might've otherwise let slip through the cracks. It's in that spirit that I again impart my mediocre knowledge of music unto you who seek out the albums that I thought were the best of 2011.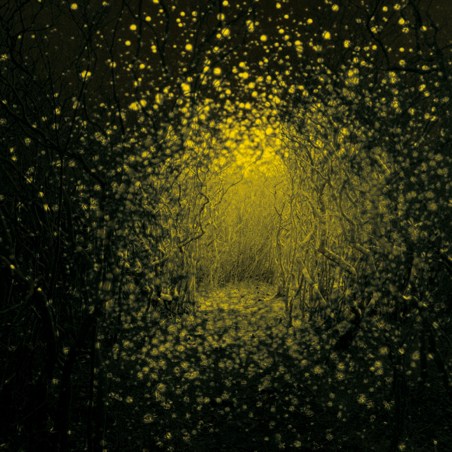 #10. Burst Apart –The Antlers
The Antlers created a veritable masterpiece with 2009's Hospice, the tremendously depressing concept album about a hospice worker who enters an abusive relationship with a patient. It would've been a huge mistake for Peter Silberman and Co. to try and follow that album up with something in a similar vein, and luckily for everyone they realized that. Although Burst Apart isn't at all loaded with joyous feelings ("You wanna climb up the stairs, I wanna push you back down because I let you inside, so you could push me around"), it packs a different but remarkable emotional punch—mostly due to Silberman's wispy falsetto and pseudo-soulful lower range. The band almost shifts into post-rock territory at times, and their period touring with Explosions in the Sky probably didn't lessen that notion at all. I saw the Antlers twice this year, and they are frankly one of the most inventive live bands touring today.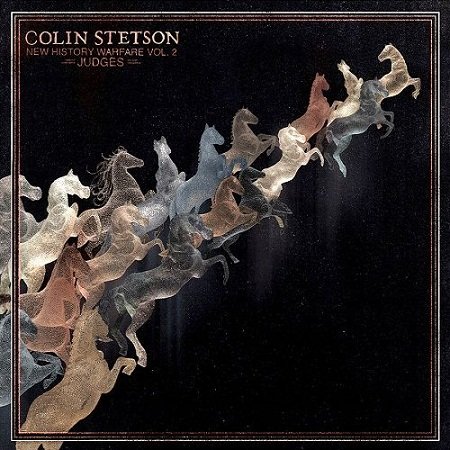 #9. New History Warfare Vol. 2: Judges –Colin Stetson
The Wikipedia article is surprisingly short for Colin Stetson, especially for a man who's worked and toured with a laundry list of today's best and brightest musicians. Even more surprising than that is the amount of press that was garnered for his solo album this year, which is to say essentially none. New History finds Stetson and his saxophone at their most innovative and cohesive at any point over his career. The sax man records virtually all of his tracks in one take with a number of strategically placed microphones, and the result is a lurching masterpiece that seems as though at any point, there are at least three different instruments being tracked. The music here is undoubtedly avant-garde, which is why the inclusion of Laurie Anderson in a number of spots is such a brilliant move. Anderson soothingly performs a number of spoken-word tasks over the grinding arpeggios and squawks of Stetson's saxophone, and one can presume that this record was the metaphorical torch-passing from Anderson to Stetson as the new ruler of the avant-garde genre (although I know a man named Steve Ellison who might have something to say about that).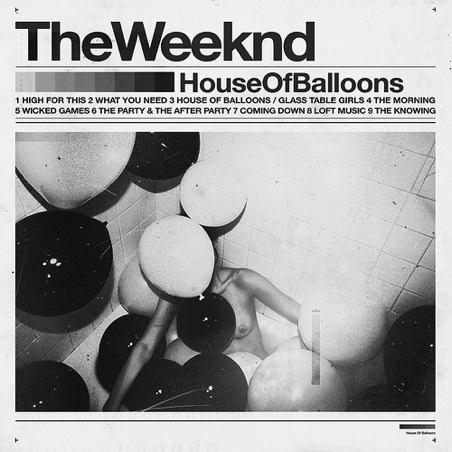 #8. House of Balloons –The Weeknd
2011 saw the introduction of two similarly faceted R&B singers, but for Frank Ocean and Abel Tesfaye (aka the Weeknd), enough happened this year that distinguishing one as the superior became pretty easy. While Frank Ocean suffered from mediocre production and the polarizing (at best) hype of Odd Future, The Weeknd's endorsement came from the rising enigmatic star Drake, and the first of Abel's three mixtapes of the year was magnificent in every way. The production shifts from elegant and airy to dark and grimy over its 45 minutes, and he can make any line of lyrics sound simply gorgeous; Tesfaye's voice lends itself to incredibly catchy hooks, and if he keeps the right production crew behind him, he should be destined for superstardom.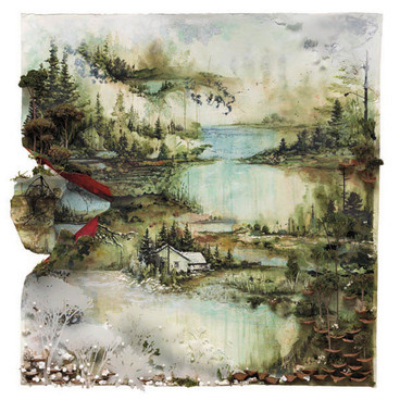 #7. Bon Iver – Bon Iver
Before we talk about this album, I really would like to comment on the preposterousness of Bon Iver's nomination for "Best New Artist" at this year's upcoming Grammy festival; just when many people believed that the ceremony was gaining credibility for giving "Album of the Year" honors to the Arcade Fire this past year, they make this atrocious fallacy. The nomination was solely made because, relative to his work with Kanye West, Justin Vernon is "new" to the popular music scene. The Grammys are completely disregarding the maturation that Justin has shown us from the bearded melancholy of For Emma, Forever Ago to this year's self-titled tour de force. Though there's definitely a certain amount of monotony to the ten tracks, Bon Iver expand their overall sound to include slide guitars, densely reverbed pianos and pronounced but muffled drums. Compared to For Emma, the (emotional) highs are higher and the lows lower—backing vocals come in at the perfect spots, and crescendos and breakdowns are never worn thin. Their sound has been all but perfected here, and it's one of the few albums this year that's truly a work of art.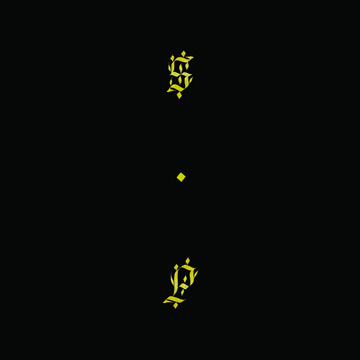 #6. Black Up – Shabazz Palaces
Stick with this record. Seriously. At first listen, haphazard production and track titles like "A treatease dedicated to The Avian Airess from North East Nubis (1000 questions, 1 answer)" might make you think that the Seattle-based duo made this album as a joke. Without a doubt, rapper Ishmael Butler and multi-instrumentalist Tendai Maraire have created one of the most challenging records this year with Black Up, but if you give it time, the rewards are endless. Maraire may initially seem careless with his production and Butler aloof with his lyrics, but these two work together with a remarkable chemistry; Butler spouts his most powerful rhymes as the mix gets softer, and the grooves that Maraire create manage to be extremely diverse but individually memorable and head nod-able. The album's closer introduces a new voice for the second time at any point in the album: an unidentified woman croons over a popping bass, but then spits a nasty verse with some of the most esoteric lyrics you'll find all year. It's a fitting end for an album that—if anything—teaches you to expect the unexpected.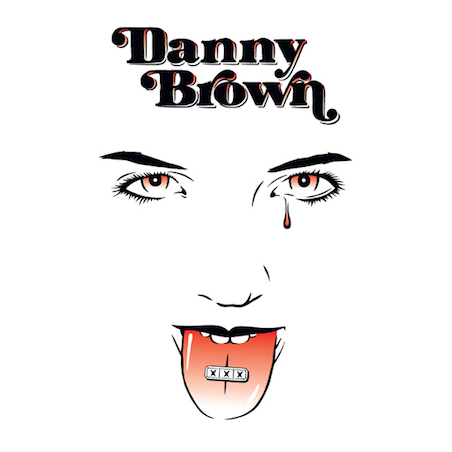 #5. XXX – Danny Brown
Surprisingly, XXX is intended to be pronounced as "thirty" (as exclaimed by the opening word of the first track), but judging by its content, it should really be considered by the raunchy theme the triple X's infer. Brown has, by far, the most polarizing flow in hip-hop today; at his best—and most fierce—he sounds like a 15 year-old geek that's on the verge of a nervous breakdown; an acquired taste for sure. His content, though, is unforgivingly dirty and unpredictably clever. Whether the tracks are about his unparalleled willingness to perform cunnilingus, or his over-the-top experimentation with drugs, they all sound foul and trashy but well rounded, thanks in large part to the perfectly gritty production for the album's 19 songs. Brown released this album as a mixtape in order to get his name out, and the attention that he'll surely receive in the near future should make for an interesting career path in the coming years.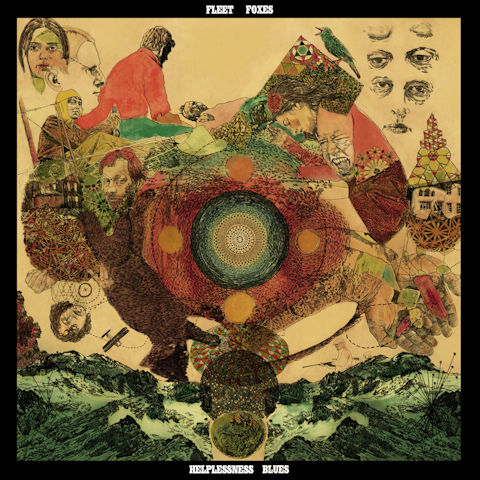 #4. Helplessness Blues – Fleet Foxes
Following the universal acclaim of 2008's self-titled debut, it was interesting to contemplate how much Robin Pecknold and the boys would change up their sound; would the world grow tired of their baroque-folk if they failed to change at all sonically? The answer is no, but Helplessness Blues certainly isn't more of the same, either. Songs have looser structures (including an extended freeform saxophone solo in the middle of "The Shrine/An Argument"), the production seems a bit more wide open, and the boys focus a bit more on linear melodies instead of just chords; the result is an album that stands by itself but doesn't stray far from their original sound. It seems as though many songs on Helplessness Blues are counterparts of their debut ("Blue Spotted Tail" for "Meadowlark", "The Cascades" for "Heard Them Stirring") but the feel no doubt sounds more expansive and mature, and it makes for a terrific step forward for the Seattle-based band.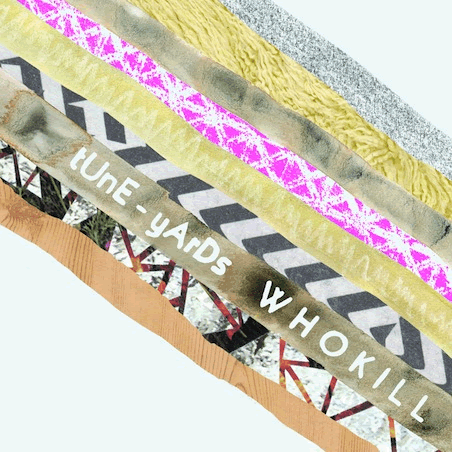 #3. w h o k i l l – tUnE-yArDs
"What's a boy to do if he'll never be a gangsta?" Merrill Garbus wails at the beginning of her appropriately titled track "Gangsta." Garbus thrives on juxtaposition, and watching this 30-something year-old white woman, who would look perfectly natural in line at a Whole Foods, singing lyrics like this doesn't get much more ironic. Compound this alongside her astonishing virtuosity with the looping pedals she employs for every song, and it makes for the most oddly pleasurable album of the year. Cut-and-paste vocals and heavy percussion smatter each track, and new de facto member Nate Brenner provides a growling bass to create an amalgamation of rock, funk, and hip-hop that in actuality sounds nothing like any of those three styles. Lyrics shift from the absurd problems of first-world lifestyles to more thoughtful sentiments about female empowerment, but whatever Garbus is singing about, it's always done with a simultaneously shrill but pitch-perfect yelp that grabs your attention.
#2. Space is Only Noise – Nicolas Jaar
Try not to resent Nicolas Jaar for taking up one of your admission slots at Brown, fellow Tufts students—based on this album alone, he deserved to get in twenty times over. Space is Only Noise is without a doubt one of the most brilliantly composed electronic albums of the last five or ten years; Jaar knows exactly how to craft a melody, how to select non-musical samples, and how to layer them into a richly textured and exceptionally complex piece. Jaar chooses his keyboard to be the album's centerpiece, but it never dominates; atmospheric is definitely the best adjective to describe the collection of 14 tracks, and Jaar has said in the past, "If my music can forever be putting-your-daughter-to-sleep music, I swear to god I'll keep on making music until I die." By all means, Nicolas, if that's how you view your music, please continue to put my daughter to sleep as you continue to make music in the future.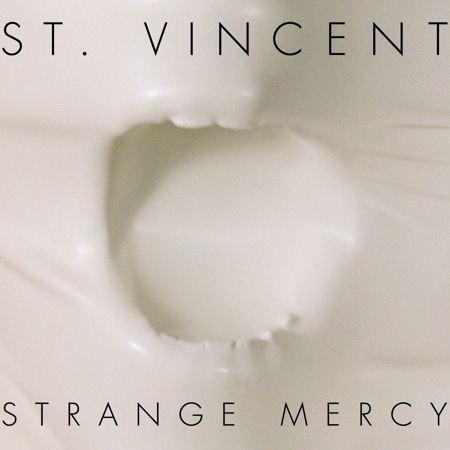 #1. Strange Mercy – St. Vincent
For my top spot last year, I declared my love for Alexis Krauss of Sleigh Bells. I was wrong—I'm actually in love with Annie Clark. Whereas Krauss flourishes from her enormous amount of swag and intimidation, Clark is the beautiful girl who on the surface appears shy and delightfully reserved. She's not. Under that delicate demeanor boasts a personality in gorgeous disorder—her lyrics are deceptively dark behind the baroque pop that marks each track ("Turn off the TV, wade in bed a blue and a red a little something to get along"—also take time to look at the cover art for this one. If you can catch what it's a photo of, it lets you know what kind of gem you're dealing with here). Along with her clever prose, she rips at the guitar; there's never been a more beautiful marriage of distortion and woman in music history. She has outrageous pipes, a voice that swoons her declaratory low range and a timbre that makes (me)n melt with her control in the upper octaves. In between songs at her splendid show at the Royale in November, she coyly told a story about getting tipsy with her bandmates and chasing a deer in a cemetery while on tour in Washington. The fact that I wasn't there made me inexplicably frustrated; Clark is the girl you want to marry as soon as you meet her, and the only thing that's easier than her to fall in love with is Strange Mercy, my indisputable pick for album of the year.