Posted:
January 5th, 2012 |
Author:
Andrew Garsetti
|
Filed under:
Blog
A continued list, just in time for the New Year, of my favorite tracks from 2011. If you haven't checked out part one, where I count down 20-11, check it out here.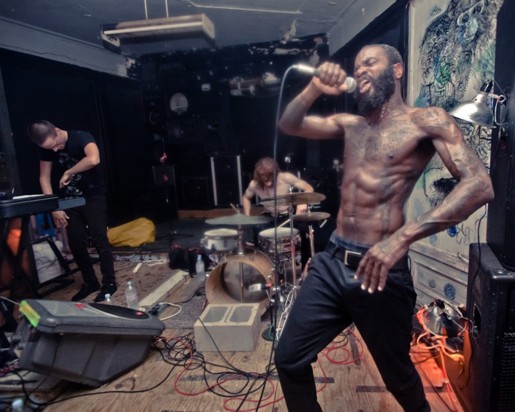 #10. "Takyon (Death Yon)" – Death Grips
Death Grips' menacing brand of hardcore, experimental punk-rap is unforgivingly abrasive; the perfect soundtrack to bash skulls into drywall. That being said, this song is literally about a hypothetical subatomic particle being used as a drug; MC Ride bellows "Oh shit, I'm feelin' it" and "Triple six, five, forked tongue" as the de facto choruses, his intensity only matched by the cripplingly deliberate beat. The song feels like it could explode into oblivion at any moment—everything is constantly bursting at the seams—but it manages to maintain pandemonium for the entirety of the track without losing any of its bite. A lot of the talk behind Death Grip's sound is directed towards Odd Future comparisons, but the style of the two outfits are entirely different, and hopefully this band can soon step out from behind the undeserved shadow cast by OF's immeasurable public animosity.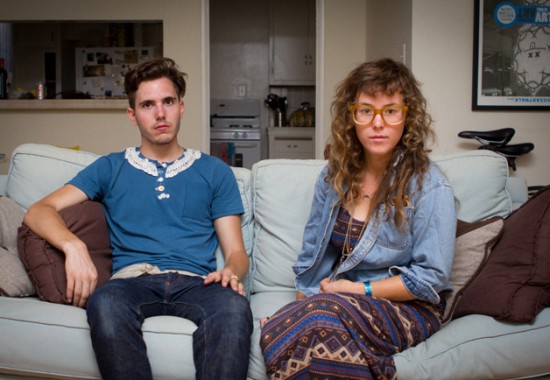 It'd be pretty outrageous to claim that The Knife didn't set up the template for the three ultra-heavy dance pop songs that Purity Ring released this year. On "Belispeak," thick synths lurch like molasses underneath the fluttering keyboards a few octaves higher; electronic snares pop, and Megan James' affected vocals add a cold, detached character to the track's already callous tone. Luckily, all this comes off as more of an extrapolation of Silent Shout than a cheap imitation of it—the duo demonstrates how to perfectly add or subtract instruments and effects for climactic choruses, impromptu breakdowns, and harrowingly trippy verses. "Belispeak" was the song I used this year every time I wanted to show off the power of my speaker system, and every time I did, I found it impossible not to throw my body on its axis, swaying violently up and down for all three of its minutes.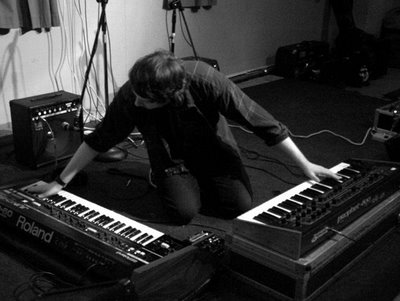 #8. "Replica" – Oneohtrix Point Never
Daniel Lopatin certainly deserves some credit for his remarkable consistency in producing two fantastic electronic albums in consecutive years—as common as it might have been a few decades ago, artists generally wait at least two to three years to put out a new LP. This year's Replica lingers rather than develops, and the title track is the elegant cynosure that embodies all of what the record has to offer. Subdued piano chords gently slide down a minor scale with slight variations, and Lopatin inserts an onslaught of sketchy electronic effects that dance around the phrase as it continues to play. There's certainly no chorus or any formal structure to the song, and the buzzes, drones, and general whines from Lopatin's equipment create a sonic Möbius strip of rich sounds that only ends when the next track cuts it off.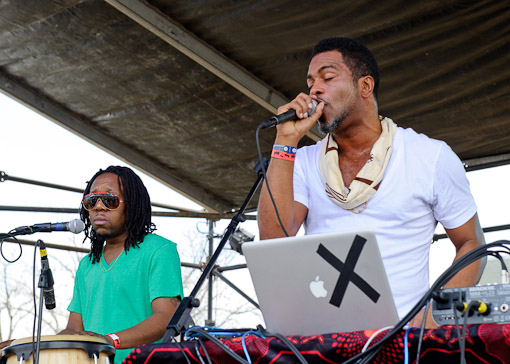 #7. "Swerve… The reeping of all that is worthwhile (Noir not withstanding)" – Shabazz Palaces
If you're not prepared to take on a deeply intellectual hip-hop adventure, then I wouldn't recommend putting on any track from Shabazz Palace's Black Up, especially the album closer. However challenging the record may be, it becomes obvious with repeated listens that Ishmael Butler and Tendai Mararie created a complex masterpiece earlier this year with their mix of off-kilter drums, outlandish synths, and cryptic lyrics. "Swerve…" presents all that the duo has to offer: a skeletal beat gradually becomes more and more dense, Butler (somehow) confidently proclaims "Dynamic electromagnetic style stencils, golden-tempered circles enjoyed only by the members," and mid-way through the track a fervent woman interrupts everything, crooning her way through verses about the aging mind. You can forget all of that though, because three minutes in, a new female emcee starts spitting quick and ostensibly irreverent lines about…well I'm not sure, but everything in this track comes together beautifully to craft the most perfectly disjointed experimental track of the year.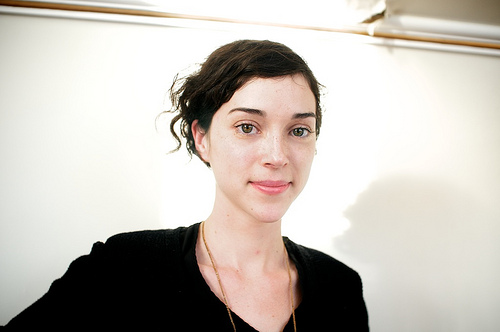 It's tough to choose only one track from Annie Clark's magnum opus this year—Strange Mercy—but from the woozy opening chords of "Surgeon" to the distressing flanging of the final seconds, Clark shows that she stands atop the heap of the finest songwriters working today. The song has one of the best guitar licks manufactured this year—elegant but sharp. Clark begins clearly rife with irony, gracefully cooing, "I spent the summer on my back," but soon after directly addresses her subject, "Best finest surgeon, come cut me open." The track takes violent turns at unexpected times, with the only anchor coming from Clark's shy but sultry voice. Her dissonant vocal modulation two-thirds of the way through the song sets up the nerve-wracking vibe that's brought to a head by the ensuing distorted guitar that rips through a fragmented solo. Clark's charm comes from the way in which she openly exhibits her clear psychoses behind a comely and placid façade; the juxtaposition is most evident in "Surgeon," where Clark takes the eccentricity to a whole new level.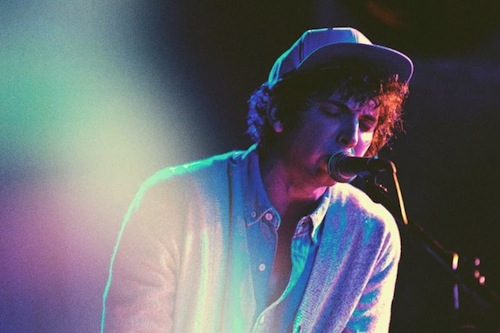 It seems as though the (somewhat) recent surge of bedroom-crafted, lo-fi pop albums is showing no signs of stopping as the New Year turns, so if any aspiring artists are looking for a set of guidelines, Trevor Powers (under the moniker Youth Lagoon) produced a veritable handbook for the genre with September's The Year of Hibernation. Powers' deeply emotional laments are paired with severely reverbed pianos and kitschy drum machines, offering up incredibly touching tunes on every track. "Montana" begins tenuously, meandering between two piano chords as Powers recounts a night with the proverbial girl friend with whom he wants to be something more. Slowly, the song shifts, more chords and instruments are added, and everything crescendos into a magnificent amalgamation of sounds and textures; Powers affected voice hurriedly re-enters as if he's reciting lines of poetry he didn't write. It's all pretty indecipherable, but thrown behind the churning instruments it packs a profound aural experience. I also highly recommend checking out the link above that takes you to the video for "Montana," my definite pick for music video of the year.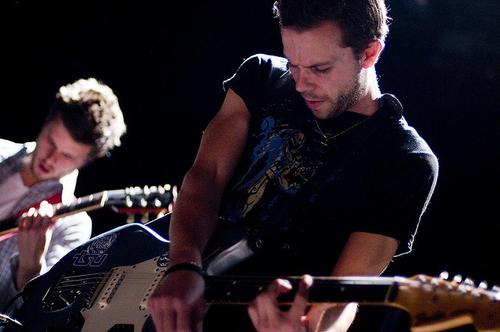 Anthony Gonzalez desperately longs for something. It may be a bygone era, possibly a non-existent land, but in "Midnight City," lead single from this year's Hurry Up We're Dreaming, the French songwriter is reaching out for something that he can't attain. Layered synths coalesce to form the song's wordless climactic chorus, while Gonzalez dedicates the majority of the track's singing to the line "Waiting in the car." That's what Gonzalez is eternally doing: waiting—to the point of despondence—for something bigger and better. Nevertheless, he makes a crucial statement in letting it be known that somehow, a part of the fun is in the wait; excited drums blast high in the mix for fills whenever they get the chance, and the feverish saxophone solo that brings it all to a close would nestle in nicely during the end credits of a John Hughes film. Gonzalez makes beauty out of melancholy, delight out of yearning, and manages to convey it all in four tightly packed minutes of sonic grandeur.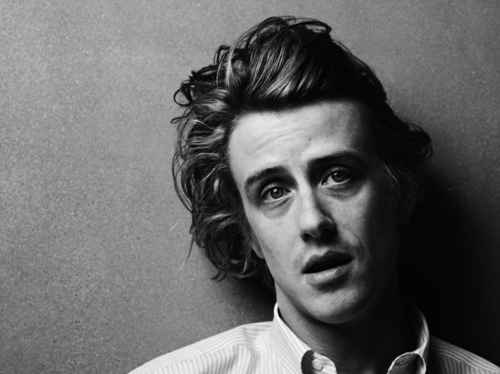 Father, Son, Holy Ghost was one of the most ambitious rock projects generated this year, and "Vomit" is the main attraction, blending all of Christopher Owens' influences into a multi-part composition. Everything opens with a thinly amplified guitar ambling through delicate arpeggios, accompanied only by Owens' fragile voice. That's far from the song's theme, though: after a meager two minutes, Owens' nebulous guitar tears through for a mammoth solo, cacophonously whipping through enough hammer-ons and pull-offs to make Stevie Ray Vaughn blush; an almost Zombies-esque bridge pops out of nowhere, Owens pleading "Come into my heart," a sentiment subsequently reaffirmed by an impassioned choir when the song reaches its emotional apex. Remarkably, Owens makes sure that all of the elements flow into each other seamlessly, and it deftly communicates his inner psychological weaknesses. For a man with a tragically psychotic past, Owens is triumphing with a marvelous musical career that, thankfully for all of us, might have been wasted in Eastern Europe.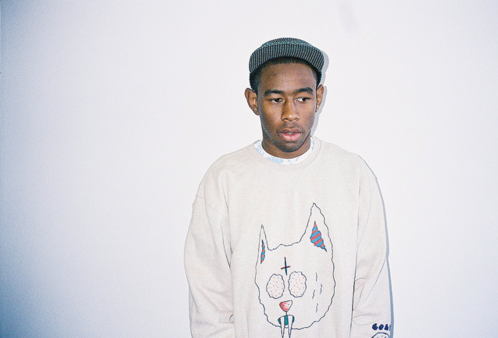 #2. "Yonkers" – Tyler, the Creator
The axioms that more or less assert "it's crazy what a (short period of time) can do" are almost always used way too liberally. Evolution is invariably gradual; paradigmatic change is never unforeseeable. Everyone expected Odd Future's limelight to dim over time—novelty isn't sustainable for very long, especially when that novelty is centered on shock value. Still, it's amazing to consider that only ten months have passed since the music video for "Yonkers" graced the Internet for the first time. By now, most of OF's activities are dismissed and disregarded as quickly as they occur (the news of Tyler's December arrest barely caused a stir within the music community), but the springtime was owned by the Los Angeles rap collective and their inscrutable leader, with "Yonkers" serving as the group's undeniable anthem.
Almost everyone was introduced to the world of Odd Future via the track's tremulous beat, incessantly piercing keyboard, and excessively demonizing lyrics—all performed by Tyler with nearly too much conceivability. Tyler's best songs come when they're without any schmaltz; if he becomes too self-aware of the absurdity in what he's rapping about, it obviously ruins the illusion. There's none of that here: from the gory murder of Bruno Mars to references about the shootings of Columbine and Virginia Tech, his lack of reservation comes across as a genuinely fucked up mind sinking deeper into disorder. It's a shame that it all had to play out like this, but the reality is that was no other way: as an artist, you must realize what you're getting into if your music is defined by glorifying rape, homophobic slurs, and rampant drug use. The market for stuff like that doesn't stay open for long, and unless you back down on the principles that your lyrical ideology is based upon, the greater public will eventually convince enough minds to abandon you and make your career an irrelevant murmur of what it once was. So it goes.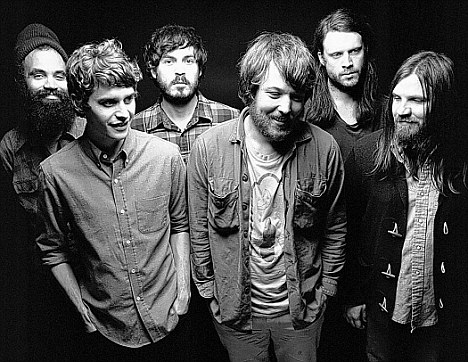 #1. "Helplessness Blues" – Fleet Foxes
The title track off of this year's Helplessness Blues can really be seen as the album's response to "Ragged Wood" from Fleet Foxes' 2008 self-titled debut. On both, vast, multi-voice choruses thunder in between more restrained verses; after some exposition, both songs almost completely stop and shift gears, each with their own guitar melody to pave the way to even more immense vocal harmonies. Both songs are unquestionably beautiful, but lyrically is where Robin Pecknold's maturation process makes itself most apparent. Whereas "Ragged Wood" was steeped in the singer's endearing idealistic naiveté, "Helplessness Blues" benefits from an introspective look at Pecknold's realization of one person's insignificance in this giant world. He touches on the disillusionment leading up to this revelation ("I was raised up believing, I was somehow unique"), the paranoia of an uncontrollable future ("The men who move only in dimly lit halls that determine my future for me"), and the eventual settling down and fulfilling of his prophecy for an unremarkable life ("If I had an orchard, I'd work 'til I'm sore. / And you would wait tables and soon run the store").
The most impressive thing about "Helplessness Blues" is that the boys from Seattle don't sacrifice aesthetics in order to get their point across. Pecknold's prose is still graceful in describing his romance ("Gold hair in the sunlight, my light in the dawn"), and the baroque instrumentation serves as a perfect vehicle for the members' collection of voices. It's a track that's so simultaneously insightful in its philosophy and stunning in its aural presentation that it's grounds for my pick as track of the year.