Posted:
March 21st, 2013 |
Author:
Evan
|
Filed under:
Blog
|
Tags:
newbury comics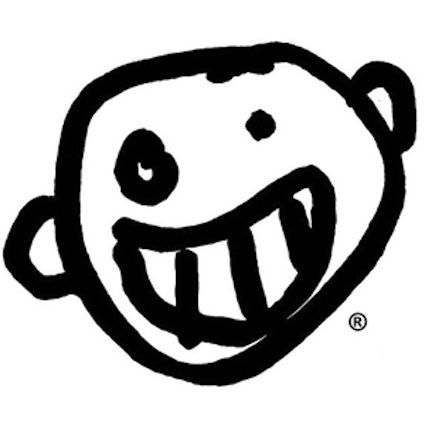 As a fan of local businesses and music stores, I would like to say that I am a consistent visitor of Newbury Comics.  I don't always go there to browse the back catalogue or search for new artists, but I always make it my stop when I try to pick up new music in physical form.  The other day I found myself in the Faneuil Hall area and thought I'd pop into the Newbury Comics to pass some time.  What I found was simultaneously jarring, discouraging, and regretfully understandable.
With its odd layout, where a shopper enters at the first floor and has to climb some stairs to get to the main floor of merchandise, Newbury Comics at Faneuil Hall has tried its best to lure visitors to browse their store.  Ever since the business moved to that location, I understood why there were bright, in-your-face trinkets, t-shirts, and plush animals immediately upon entering the place.  If the busy visuals lure you in, you might then proceed up the stairs to be surrounded by even more stuff.  Already knowing what lies above, I walked up the stairs and took a right towards the ample music section.
Unfortunately, something has changed.  Where once there were two rooms dedicated to music there is now only one.  The CD and vinyl sections have been squished into one small room, whereas the former second music room is now filled with more pop culture trinkets/schlock.  Newbury Comics already changed once from a comic store to a mainly music store, but now it has changed yet again into one big potpourri of whatever momentarily interests you.
I could go into my opinion of the necessity of bobbleheads, noisemakers, and silly merchandise, but that is not the point of this article.  The point is that just as it seemed that physical media and digital media might co-exist, the choice made by Newbury Comics at that location makes me feel that at least one business doesn't think it's likely.  Newbury Comics has chosen to go with what sells, and that makes a load of business sense even if it makes me shake my head.
Tourists wandering about Faneuil Hall are there to see Cheers, trip on cobblestones, and have a nice day shopping.  Newbury Comics has decided to cater to that fickle crowd. Who is more likely to walk through the door?  Someone who wants the new Strokes album or someone who needs a Family Guy action figure?  Since music can be easily found online in MP3 form, Newbury Comics is likely admitting that fact by removing physical media as the main focus of its business.  It won't be long before even that single room of music gets more minimalized once Newbury Comics finds even more kitschy items to populate its floors.
I imagine this is quietly happening at other locations, as the Newbury Comics in Harvard Square has already shrunk its CD section with vinyl options.  At least the sum of the music is still intact, but it might not be unrealistic to think that Newbury Comics is steadily heading towards that mall staple and kooky items purveyor known as Spencer's.  It would be a pity if this was where the chain was heading, for I really enjoy Newbury Comics as a music store with added pop culture flair.  Looks like it will be the other way around soon.