Posted:
April 8th, 2013 |
Author:
JoEllen
|
Filed under:
Blog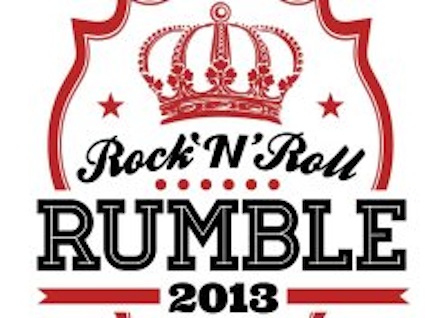 Tonight kicks off the first of 6 nights of the Rock 'n' Roll Rumble! Have you heard about this? As simply as I can put it – it's a week-long local music fest disguised as a contest that will get you interested, engaged and screaming your lungs out for some of the finest bands that rock the city of Boston. Several bands have played live here on WMFO and we couldn't be happier for their chance to rock the Rumble. Check out excellent previews in the Big Media here, here and here.
We're not going to delve into a lot of detail, because it's starting in a few short hours! Here's a GREAT excuse to wake up tomorrow exhausted, voiceless and exhilarated…and then do it again on Monday, Tuesday, Thursday, Friday and Saturday. It happens at TT the Bear's. Go early for the reception (starts at 8pm) and make a full evening of it. Every Rumble night you'll see bands with their A game. Below is a quick and dirty overview and hopefully the push you need to get out the door.
Night 1 of the Rock 'n' Roll Rumble 2013
The New Highway Hymnal – Out with the Lights (LIVE) from Tim Oxton on Vimeo.
#Rumble2013
See you out there!