Posted:
October 27th, 2013 |
Author:
StephenDennison
|
Filed under:
Blog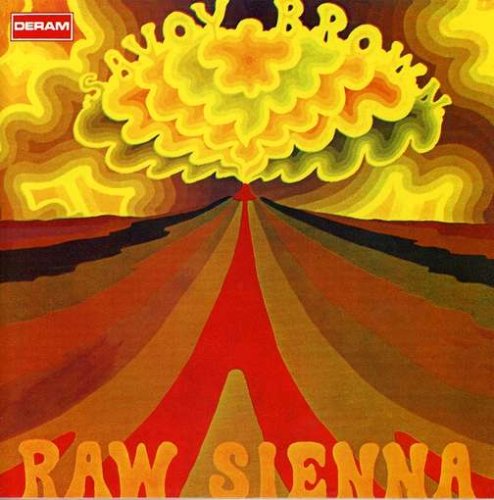 The genre of blues rock is too often filled with rote twelve bar jams or swaggering cock rock. Savoy Brown's Raw Sienna is not your typical blues rock album – and, because of this, stands out like an enthusiastic thumbs up. Raw Sienna is filled to the brim with slinky piano riffs, jazzy guitar solos, punchy brass hooks, and even Classical-inspired string breaks ("Master Hare"). What distinguishes Savoy Brown on this album, however, is the chocolate voice of singer Chris Youlden, whether he is moaning in desperation on the opener "A Hard Way To Go," or seducing his would-be lover on "Stay While The Night Is Young."
Raw Sienna is an encyclopedia of late Sixties guitar playing, with tasteful jazz hooks ("I'm Crying"), raunchy bottleneck guitar ("A Little More Wine"), and caterwauling solos across each track. The real power in the album comes not from the instrumental jams ("Is That So?") but from the two ballads. "Stay While The Night Is Young" is the most gorgeous way to discuss the suggestive subject matter, and the snare drum hits throughout are hypnotic. "When I Was A Young Boy" brings back both the horns and strings, and features more thunderous bass lines and acoustic riffing.
This is not jazz fusion from the meandering fingers of John McLaughlin or the bathos of Chicago. Savoy Brown's Raw Sienna is a blues rock album from a band that stands on the cross section of tasteful writing, relentless jamming, and consummate recording.