Posted:
March 30th, 2014 |
Author:
AlexKing
|
Filed under:
Reviews
Veteran Seattle singer-songwriter Damien Jurado recently put out a new album, a sort of sequel to 2012's Maraqopa. Based off a vivid dream, Maraqopa was a world that Jurado established and ran with, and this album comes with ten more tracks to expand on the concept.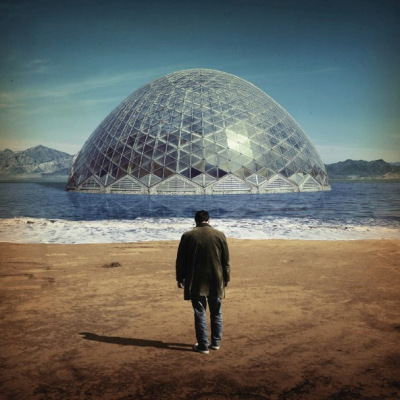 On Brothers and Sisters, Jurado got help from The Shins' keyboardist Richard Swift, whose production helps embellish these folk songs to result in a really satisfying listen. Opening with "Magic Number", the album evokes a mysterious uncertainty. High points of the album include "Silver Timothy", "Return To Maraqopa", "Silver Donna", and the contemplative "Silver Joy".
As it happens, five out of the ten tracks on the album are prefaced with "Silver". What does it mean? Further listens reveal lyrics heavy with imagery. It seems there's a healthy dose of religious themes going on here, and I'll leave it to our good friend Father John Misty to ruminate on exactly what it all means. What's important is that Jurado has crafted a thoughtful and eerie record that's open to significant interpretation.
Though relatively short at 34 minutes, the Deluxe Edition packs a few extra tracks, along with several re-recordings of songs found on the main disc. I found the Deluxe Edition to reflect the album better; the reprise of several tracks like "Silver Timothy" with angelic vocals eerily backing him on the chorus give the album and its melodies a bit more room to breathe. And when the melodies are so good, the production so thoughtful, it's a splendid way to spend an hour — or several hours — of your time.
Brothers and Sisters is out now on Secretly Canadian.