Posted:
September 21st, 2011 |
Author:
garrett.gilmore
|
Filed under:
Blog
|
Tags:
News
,
R.E.M.
R.E.M. is no more.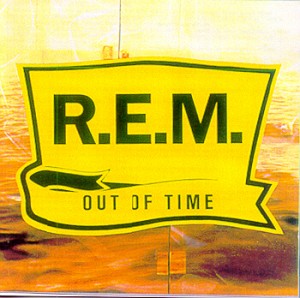 Announcing on their website that they "have decided to call it a day as a band," R.E.M. ends a career that in many ways encapsulates the incredible successes and failures of "independent music" to transform from a network of suburban punks and nobodies into a force that more or less saved, and then helped destroy the commercial music industry in the United States. Without getting too dramatic about R.E.M.'s scope and influence, and also resisting the urge to lament their post-2000 output (and to pun horribly on super-fan knowledge), let me just say that R.E.M. is undoubtedly the most important band in the scope of my own life.
We'll hear a lot in the next month or so as blogs and magazines reflect on a band that's essentially been a non-entity since 2001's Reveal, but we can take the time right now to think about how right it is that this band out of every other 'alternative band' that got big and then busted continued to do what they did even facing diminishing returns, and how much of a relief it is that they have chosen to refuse to be one of those bands that hangs around and eventually ends up with more touring members on stage than original members. I once read somewhere that the difference between U2 and R.E.M. (and ultimately why R.E.M. was the superior band), is that 25 years after their debut, U2 released a 350-page coffee table book, physically embodying their existence as massive alt-rock monolith, and that on theirs, R.E.M. quietly issued an early-career retrospective.
It's sort of incredible to think that the guy who, in 1984, sang "I can't see myself at 30" is only just now calling it quits 31 years into a career marked by both a profound sense of commitment to a way of making engaged, popular art and a willingness to genuinely push the boundaries of that ethos.
So, I guess pour one out tonight for Berry, Buck, Mills and Stipe. R.E.M. wrote a lot of songs about saying goodbye, but giving you the video to one of those doesn't seem right (although I can't resist getting the word about this song off 1985's Fables of the Reconstruction). Anyway, enjoy a series of mid-career music videos that, as an R.E.M. super-fan, I feel are better than the songs you'll be exposed to around the web. (This is a no "Everybody Hurts" zone)
Tongue- From 1994's Monster (This is a cool one because for some reason they have to edit out the word "laid")
What's the Frequency, Kenneth?- From 1994's Monster
Country Feedback- From 1991's Out of Time