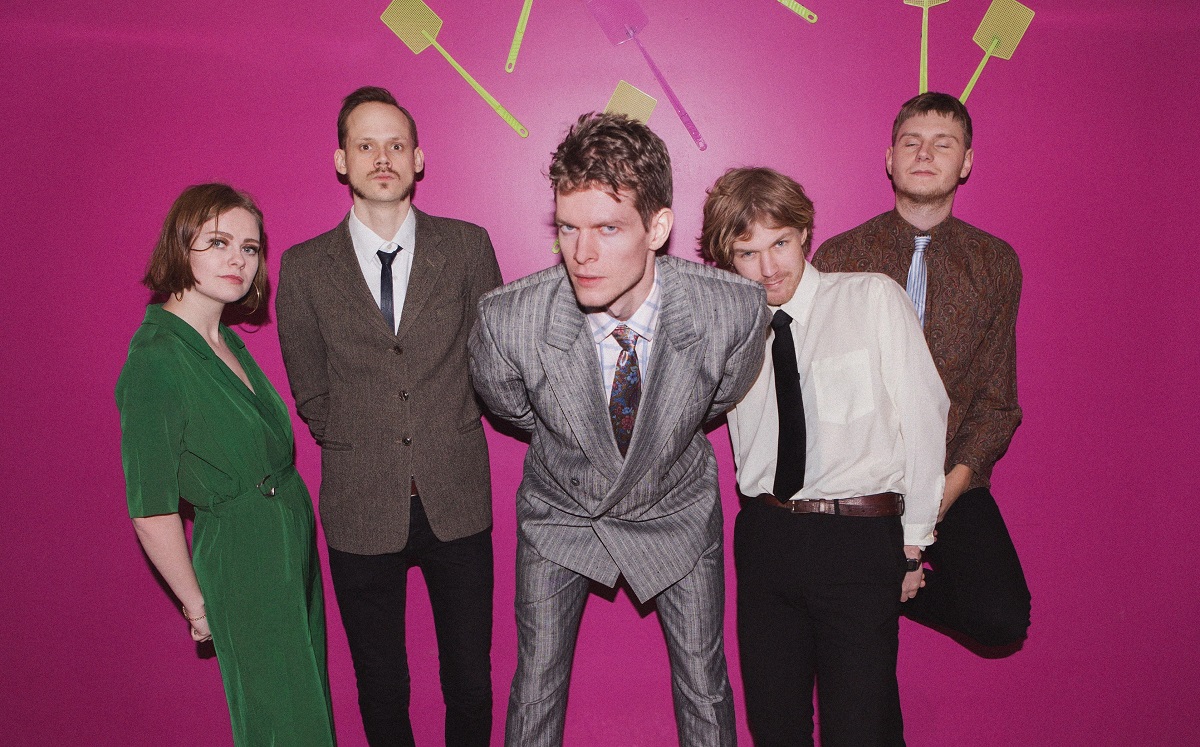 Photo credit:Â Nora Cederin
[soundcloud]https://soundcloud.com/ramalamarecords/cat-princess-fly-on-your-wall[/soundcloud]
The latest edition in the WFMO X Music Savage Show "Song of the Week" spotlight comes to you from art-pop-dance band extraordinaires Cat Princess. The Swedish quintet formed during a New Year's Eve party in 2015 and made their first live appearance just a few days later. They released their debut EP, Please Me, in December 2016 on Rama Lama Records.
The band are Nils Krång (vocals/synth), Robin Åberg (guitar), Robert Lanneborn (guitar), Isabelle Friberg (bass) and Victor Klint (drums).  Their super new single, "Fly On Your Wall," released today (January 23rd) via Rama Lama, was mixed and recorded to highlight the band's live intensity and sound. The influences on the band can be heard in the track's swirling dance-beats, fast-action guitars, and lightning-strike tempo changes. It's a rhythmic blending of all the greats! Bowie? Yep! Talking Heads? You know it! Pulp? If you don't hear it you're nuts! Franz Ferdinand? No doubt!
Cat Princess know how to extract the best musical pieces from the trailblazers who lit up the dance floors before them, creating a unique sound that spins somewhere between the 80's and the not-too-distant future.
Enjoy "Fly On Your Wall!" Be sure to turn it up loud and dance like no one is watching…
..although someone just might be!