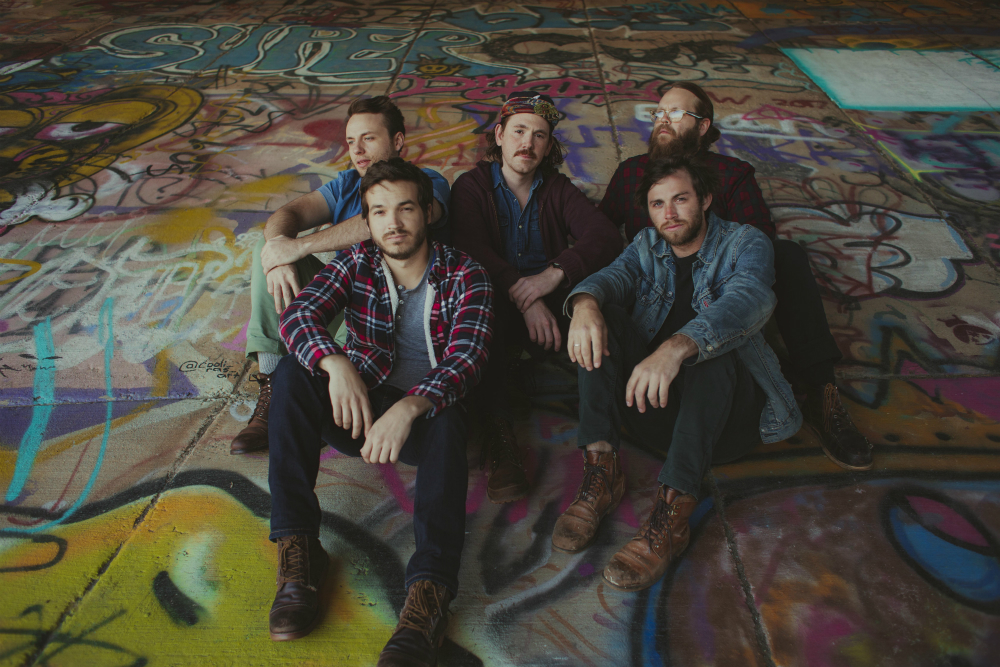 Photo credit:Â Chelsea Kornse
[soundcloud]https://soundcloud.com/familyandfriendsband/peaches-1[/soundcloud]
The latest edition in the WFMO X Music Savage Show "Song of the Week" spotlight focuses on the amazing single, "Peaches," from Athens, Georgia's Family And Friends. The band broke into the music scene in 2014 with their excellent EP, <em>Love You Mean It</em>, and are getting ready to release their highly anticipated debut full-length album, <em>Felix Culpa</em>, which will be out June 8th, 2018.
Family And Friends have spent the past few years cultivating a fan base below the Mason-Dixon line with their energetic live shows, shaping their sound and honing their stage presence in venues across the southeast, and are ready to be the next big breakout band from a city that is well known for creating breakout bands. If all the accolades already pouring in before the release of the band's first full-length are any indication of what is to come, 2018 is going to be a big year for this hard-working band.
I am super excited to have finally discovered Family And Friends (sorry it took so long gang) and I can't wait for you all to give the single, "Peaches," a listen …I think you'll love it as much as I do. It's the perfect summertime jam that begs you to get in your car and hit the road with the stereo turned up loud and the windows rolled down.
Pre-order Felix Culpa