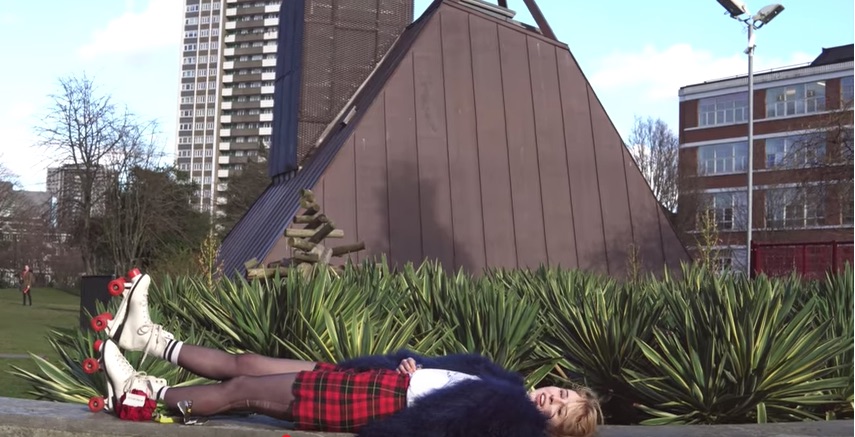 [soundcloud]https://soundcloud.com/fenne-lily/on-hold[/soundcloud]
The latest edition in the WFMO X Music Savage Show "Song of the Week" spotlight shines on the beautiful new single, "On Hold,"  from Bristol-based musician Fenne Lily. Lily broke in the heavily crowded UK music scene in 2016 with the release of the stellar, "Top to Toe," which hit half a million plays on Spotify in just two weeks!
The latest single is the title-track to her debut album, which is set to be released on April 6th. It's a great song to listen to while gliding through the streets of your city on roller skates handing out flowers to strangers (hey check out her new video) and forgetting that winter refuses to leave New England. You get the perfect amount of fuzzy guitars and dreamy vocals to get you through the day.
"On Hold" takes on the subject of being finding warmth and kindness in each other and being joyful in an oftentimes cold world. The talented musician is not afraid to wear her heart on her sleeve and remind us, the listeners, that in the end music makes everything better.