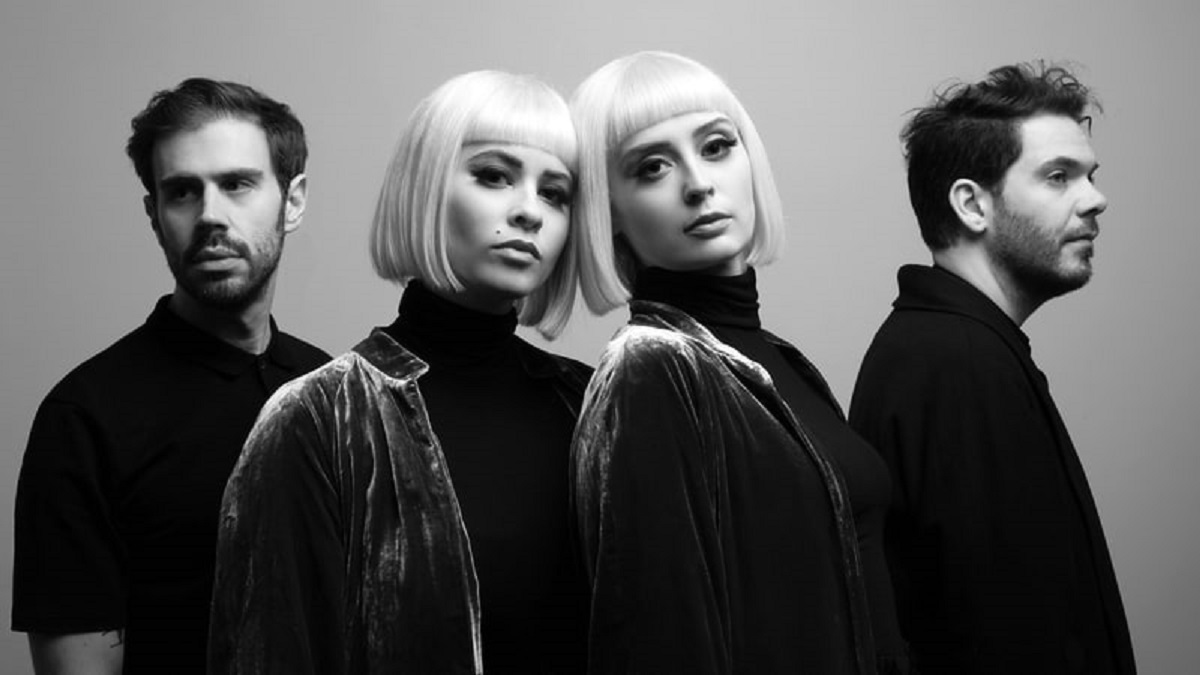 Photo credit:Â Christopher Velasco
[soundcloud]https://soundcloud.com/ilovelucius/neighbors[/soundcloud]
The latest WFMO X Music Savage Show "Song of the Week" spotlight is focused on the luminous new Lucius single, "Neighbors," from the LA-based band's forthcoming release, Nudes, out March 2nd via Mom + Pop Music. The album is a collection of acoustic songs which features contributions from Roger Waters and Nels Cline (Wilco).
Lucius are Jess Wolfe, Holly Laessig, Dan Molad and Peter Lalish, all of whom attended Berklee College of Music here in Boston. The band formed in Brooklyn in 2005 and they released their now out of print debut album, Songs From The Bromley House, in 2009, although at that time Lucius was a duo consisting of vocalists Wolfe and Laessig. It was the band's third release Wildewoman (which came out in 2013 and included Molad and Lalish) that is considered their actual debut album and put the band on the music world's radar.
"Neighbors" is the first single and perfectly sets the tone album's tone with Wolfe and Laessig's otherworldly voices crisscrossing through guitar chords effortlessly, creating an harmonious sound that envelops the listener. Lucius is derived from the Latin word Lux meaning "Light" and the Latin verb lucere which means "To Shine." That is this song, and the band, in a classical language nutshell.
Pre-order Nudes and get out and see them on tour. Closest they get to Boston this time around is a stop at the beautiful Columbus Theatre in Providence, Rhode Island.