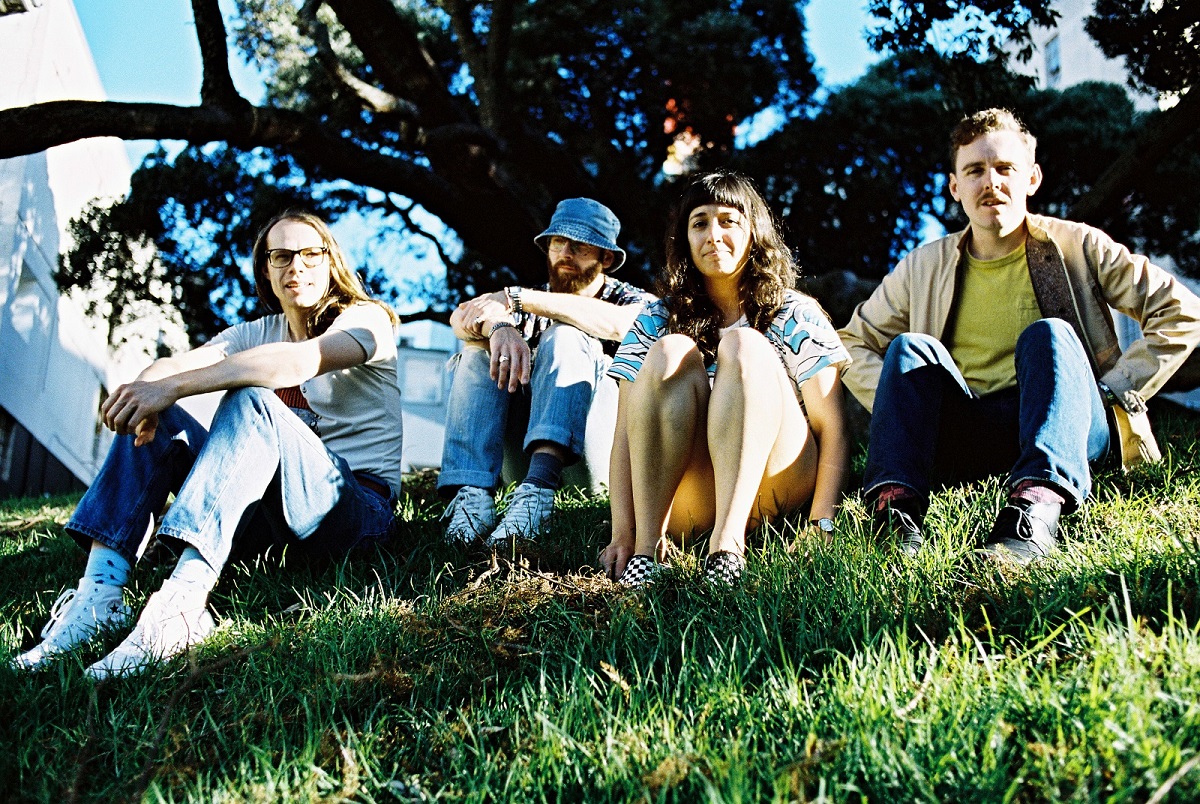 Photo credit: Mason Fairey
[soundcloud]https://soundcloud.com/carparkrecords/the-beths-happy-unhappy[/soundcloud]
The latest WFMO X Music Savage Show "Song of the Week" spotlight is focused on the ridiculously catchy new single, "Happy Unhappy," from Auckland, New Zealand quartet The Beths. It's the second single from the band's upcoming debut album, Future Me Hates Me, out August 10th via Carpark Records.
The Beths are Elizabeth Stokes (vocals/guitar), Jonathan Pearce (vocals/guitar), Benjamin Sinclair (bass/vocals), and Ivan Luketina-Johnston (drums/vocals), four friends who all studied jazz at the University of Auckland and bring their own musical perspective to the group to create fresh and invigorating guitar-pop masterpieces. In March of 2016 they released their debut EP, Warm Blood, which was well received and garnered the new band high praise from the New Zealand music press.
I think "Happy Unhappy" will make you Happy Happy! It's the perfect addition to your summertime playlist and should be listened to at full blast while dancing around the room like nobody is watching. The Beths' sound takes you away from the daily routine and places you smack dab in the middle of your favorite ocean side town with just a push of the play button. Although getting in the car with your friends and driving there while playing the song is a much better option.
Be sure to check out the great video for "Happy Unhappy" as well!
First ever US Tour Dates:
June 11th – Brooklyn, NY – Alphaville
June 13th – Philadelphia, PA – Ortlieb's
June 14th – Washington, DC – Loves Me Not
June 16th – Chicago, IL – Charm School
June 20th – San Francisco, CA – The Battery
June 22nd – Los Angeles, CA – Make Out Music
Pre-order Future Me Hates Me